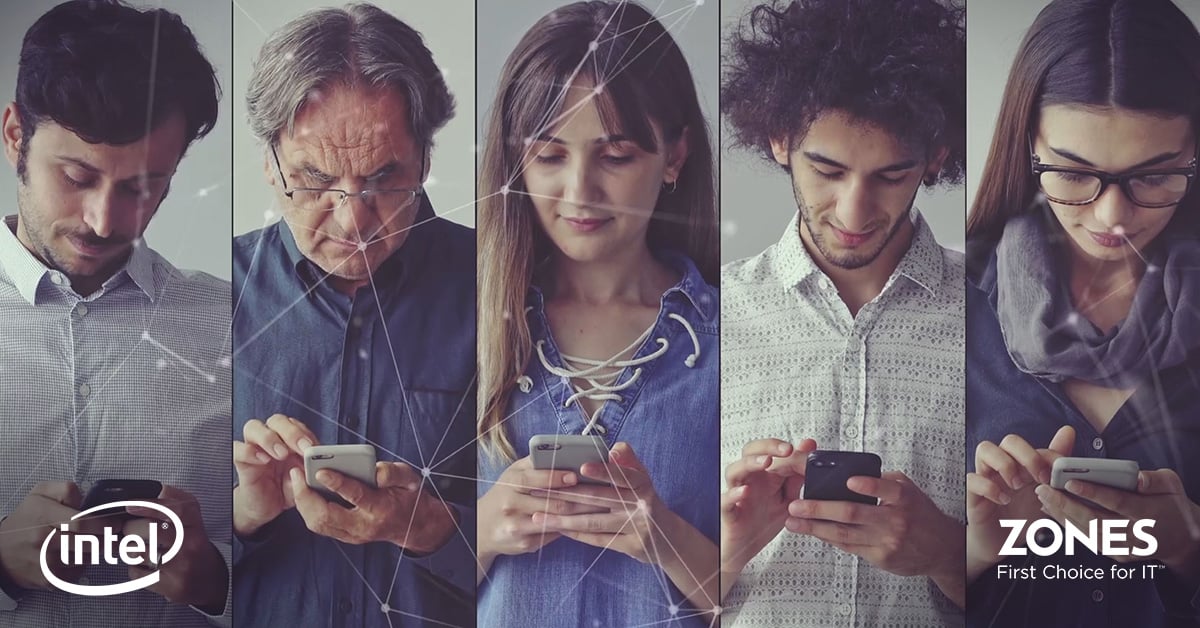 A Partnership Built of Trust and Experience
Intel has been a trusted name in IT for over 50 years. In that time, Zones has developed a close partnership with Intel, which has given our team a deep understanding of Intel products.
Whether you're looking to develop and implement a brand-new Intel-based solution or update existing infrastructure, Zones has the flexibility, scalability, and expertise you need to work within your business needs.
Remote Work Solutions Your Team Can Trust
With the shift in recent months toward remote work solutions, many organizations are utilizing devices powered by Intel processors to keep their users happy, productive, and secure wherever they are. No matter the size of your organization, Zones can outfit your users with their preferred devices, and our Lifecycle Management services can provide them with the support they need to be successful, including:
Software asset management.
On-Site support services.
24/7 remote service desk.
Intel Optane – The Future of Data Management
Is it memory? Storage? The answer is yes. It's Intel Optane, and it will revolutionize your data center. Optane is a brand-new technology that allows memory cells to be individually addressed in a dense, transistor-less stackable design.
So, what can Intel Optane do for you? For starters, it allows you to:
Access data faster for greater insights.
Accelerate response and performance.
Handle the breadth of storage workloads like never before.
Want to learn more about what Optane can do for you? Thanks to our long-standing partnership with Intel, Zones is uniquely positioned to assist you with this exciting new technology. Our team members will work with you to build an Optane-based data center fit for your business needs that will take advantage of the flexibility this new IT has to offer.