CHALLENGES IN DATA SECURITY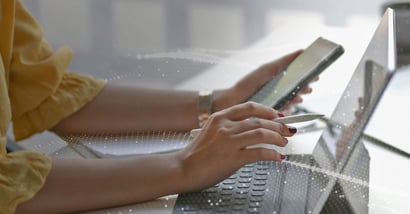 In a year of challenges, there's a lot of research indicating that this year has been uniquely challenging from a security perspective. ESG, for instance, recently reported that 85% of organizations say that threat detection and response are becoming more difficult1 Likewise, 41% say that the complexity of their overall security stack is overwhelming2. Many organizations are specifically struggling with:



Reduced security staff and resources, resulting in overwhelmed SOC teams and analysts from the number of alerts received daily.

Minimal visibility to connect alerts across multiple security layers to identify and investigate an attack.

Limited ability to take immediate response due to the number of tools and systems.
These challenges will continue to grow as the threat landscape and as organizations' attack surfaces expands.


WHAT IS XDR?
So how can you see more and respond faster to these threats? Trend Micro™ XDR – a cross-layered approach to detection and response. With XDR, you can automatically collect and correlate data across many security layers – emails, endpoints, servers, cloud workloads, and networks – all at once. This means you can detect threats faster and thus significantly cut investigation and response times. The stealthiest cyber threats of today are designed to evade detection, hiding between silos and disconnected solution alerts; with XDR you can widen your view to see more, and stop these threats much faster.


THE BENEFITS OF XDR
Taking an extended approach to detection and response holds many benefits. First and foremost, you're able to correlate multiple security layers beyond the endpoint, providing insights into activities happening across servers, cloud workloads, network, and email, which is increasingly becoming the number one route through which attackers infiltrate corporate networks3. XDR enables users to see more and respond faster. XDR breaks down silos and tells a story of the attack making it easier to decipher through noisy alerts.


WHY TREND MICRO XDR
When it comes to XDR, you can't do better than Trend Micro, which specializes in giving organizations security visibility across email, endpoints, servers, cloud workloads, and network. Trend Micro's solution for XDR applies advanced analytics and artificial intelligence to everyday security challenges, giving IT and SOC teams advanced detection and response capabilities across the board. It's no longer enough just to protect your business by guarding every endpoint – the best solutions go far, far beyond the endpoint to offer security that's truly holistic. That's what Trend Micro does.


1 The XDR Payoff: Better Security Posture
2 The XDR Payoff: Better Security Posture
3 Verizon 2020 Data Breach Investigations Report